Home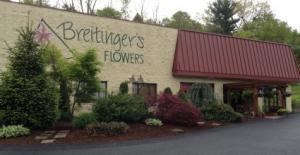 Five -Star Florist
Family Owned 71 years
We are a REAL Florists not a "Call Center" like "1-800..." or "Ava's" or "For You" They charge you a huge fee, then they call an actual florist. Don't be scammed! Instead, trust us, Gifted Designers who custom create for you, fair prices without Coupons! Refreshing, right? **You may Order by phone for $5.99 savings of Web Host fee.**
More Info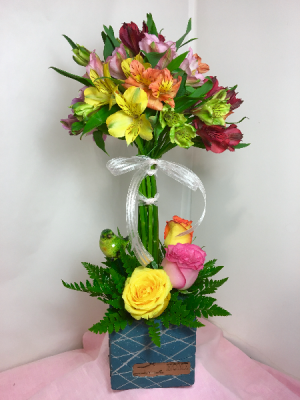 A Bird & Blooms
Topiary
Amazing artistry with Peruvian Lily Blooms in so many vibrant colors, at the top! Then at base, three various color roses, with a curious (ceramic) Bird peeking out! We've selected a deep nearly- navy blue Home Decor container with a bronze plaque that says "HOME" Very nice to re-use for a green plant, an African violet ...possibilites are endless! The $64.95 price point includes additional flowers top & bottom.
More Info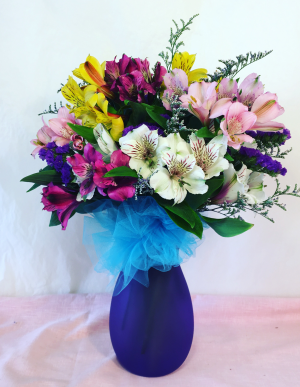 Alstroemeria Medley
Purple Glass Vase
Spot on choice for Mom! Alstroemeria is Lucious and super long lasting! We pack this gorgeous blue-violet glass vase with lots of vibrant color Alstromeria blooms, and wispy lavendar Limonium. A poof of teal, orange or lime tulle compliments the flowers and completes the style. The $64.95 vase includes colorful roses in pink, or orange, yellow or bi-color beauties!
More Info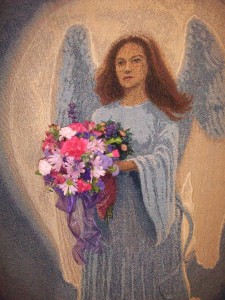 Afghan & Flowers Example
Find Afghans under "More" tab, then Gifts
Our Afghans are Made In USA, we artistically mount this soft woven Throw on an easel. Shown embellished with a bouquet of fresh flowers. Daily delivery to all local funeral homes. Later the family has a comforting, 100% cotton washable memento.) $55 - if delivered to home $75 - Mounted on Easel & trimmed with ribbon $115 - $40 flowers attached as show
More Info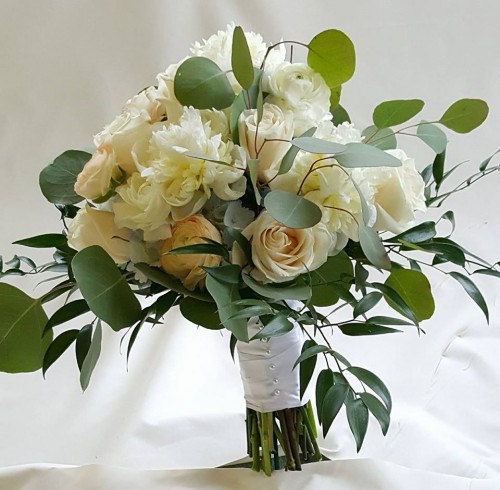 Click The Bridal Bouquet To Visit A Gallery Of Our Elegant, Custom Wedding Florals.
Serving North Huntingdon, Irwin, Elizabeth, East McKeesport, North Versailles, West Mifflin, Munhall, Homestead, Duquesne, Trafford, Wilmerding, Turtle Creek, Monroeville