Sympathy Flowers
We carry beautiful Carson Chimes in a large selection. Wind chimes are a thoughtful gift to mark an occasion, embellish a garden, or comfort a grieving family at Funeral Home displayed on Chime Stand. Make your chimes or Afghan outstanding by adding a floral spary to top of stand! Beauty now, and a lasting gift.
Guarranteed Same-Day delivery on orders recieved by 11a.m., and most sympathy items delivered same day to near-by areas.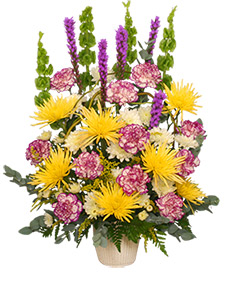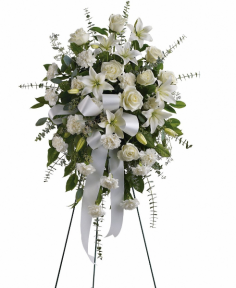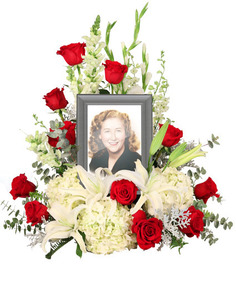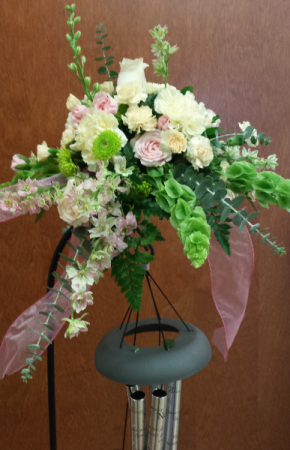 Floral Spray Added
To Chime Stand
A striking addition to your gift of Wind Chimes with Chime Stand... our designer creates a lovely Spray of Fresh Flowers to cascade over your selected Chime (sold separately) ***You may list 3 color choices under "Special Instructions" at check-out.(lush greens always added)***
More Info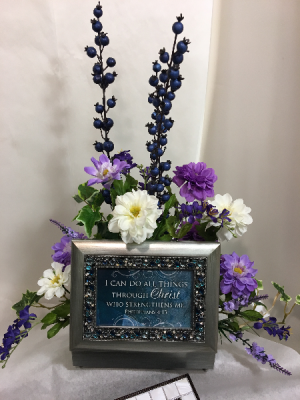 Music Box Gift
Arrangement
We have a variety of finishes in this Keepsake velvet lined Music Box / Trinket Box with removable photo holder. (Call for alternate greeting in "frame area") Please call to choose finish: wood, chalk Paint or metallic wood, Pearl Tiles. You may also select Greeting on Card that is seen in photo holder, many occasions available. Music box is sold, as is, with fresh flowers (add $25) or silk as shown for $79.95 Your Sales Associate can help you select the perfect size, color and greeting.
More Info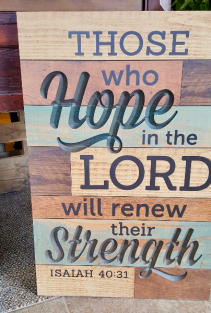 Renew Your Strength
Amish Wood Wall Decor
Shown at $24.95
Shown at $24.95
More Info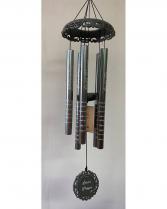 "Love Bears All Things" 30" Chime
On Stand with Bow
Shown at $74.95
Shown at $74.95
More Info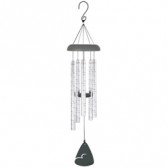 "Memories" 30" Wind Chime
On Chime Stand with Bow
Shown at $74.95
Shown at $74.95
More Info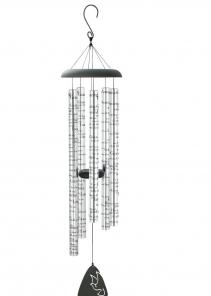 23rd Psalm 30" Wind Chime
On Stand W/ Bow
Shown at $74.95
Shown at $74.95
More Info
MEMORIES 30" Rose Gold Wind Chime
On Stand WITH BOW
Shown at $74.95
Shown at $74.95
More Info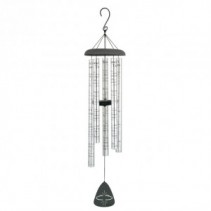 Heaven's Tears 44"chime
on Stand w/ Bow
Shown at $89.95
Shown at $89.95
More Info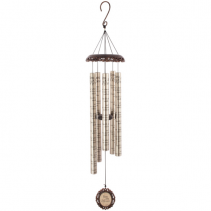 You Are Missed- 40" Chime
on Stand W/ Bow
Shown at $109.95
Shown at $109.95
More Info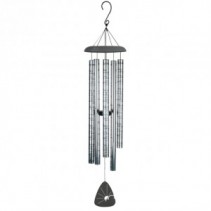 Memories 30" Wind Chime
Includes Stand / Bow
Shown at $74.95
Shown at $74.95
More Info