Mother's Day
~ CLOSED Sunday May 13 ~
Limited delivery area Saturday.
Saturday is "Designer's Choice" :
We DO have tons of beautiful fresh flowers available, just not every color in every flower. If you agree to allow the designers to choose alternate colors please proceed! Hope you will allow us to provide a lovely last-minute gift ... the "last minute order" will be our little secret!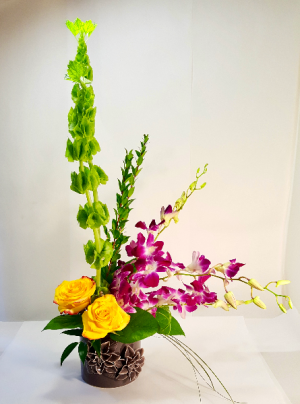 You Are Treasured
Dendrobium Orchid Design
She will know she is treasured with this gorgeous High-Style Design exclusive to Breitinger's Flowers! We special-ordered purple dendrobium orchid branches to extend elegantly out from the two roses nested in this gorgeous 3 dimensional glazed grey ceramic she'll LOVE to reuse! $(79,95 include 4 roses ) ($89.95 - 6 roses) THIS BOUQUET DELIVERED ONLY to OUR ZONES at bottom of Page
More Info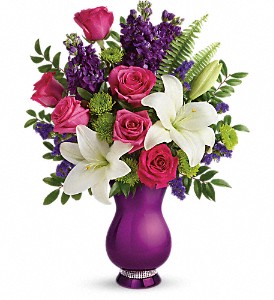 Sparkle & Shine
Jewel Trimmed Vase
Chic and modern - just like mom! Make her Mother's Day sparkle with this shining celebration of your love. Gorgeous pink roses, white lilies and lavender statice look oh-so-lovely in this unique vase, resplendent in a metallic purple glaze with a band of sparkling rhinestones at its base. So glam!
More Info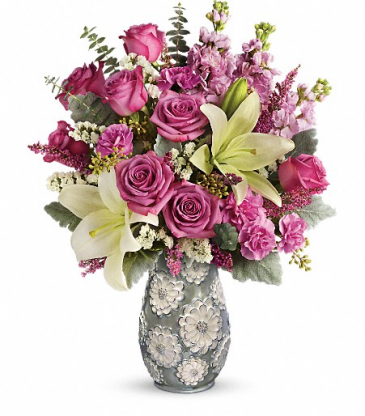 Blooming Spring
Embossed, Pearlized Vase
Shown at $69.95
Shown at $69.95
More Info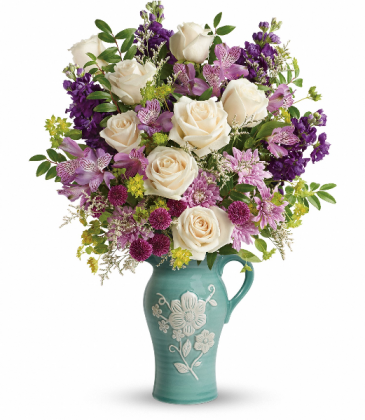 Artisanal Beauty
Food-safe Pitcher Bouquet
Shown at $59.95
Shown at $59.95
More Info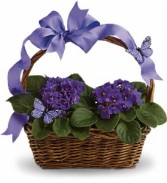 Violets And Butterflies
Ribboned Basket
Shown at $34.95
Shown at $34.95
More Info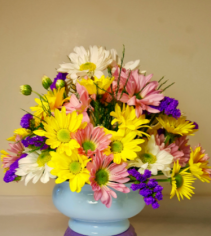 Breitinger's Blossom Burst
Bouquet
Shown at $29.95
Shown at $29.95
More Info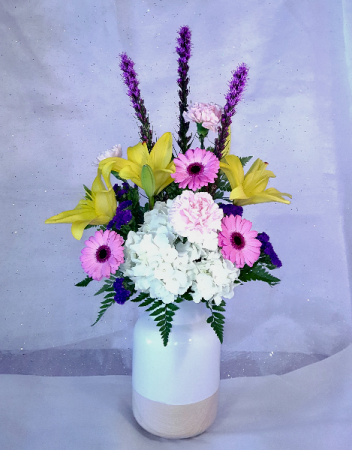 Majestic Tribute
Beautiful & Tall Design
Shown at $49.95
Shown at $49.95
More Info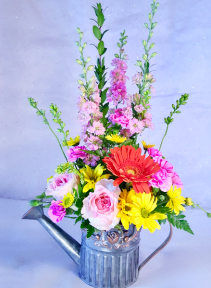 Sweet Spring Shower
Watering Can
Shown at $42.95
Shown at $42.95
More Info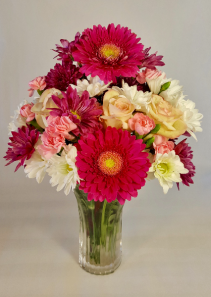 Magenta Magnificence
Frosted Luxury Vase
Shown at $59.95
Shown at $59.95
More Info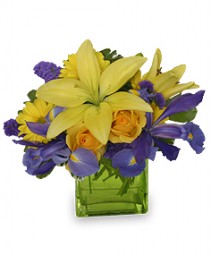 LIVELY LILIES
Spring Flowers
Shown at $45.00
Shown at $45.00
More Info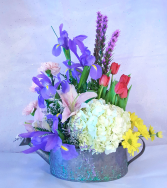 Delightful Garden
SOLD OUT
More Info
Swirling Heart
SOLD OUT
More Info